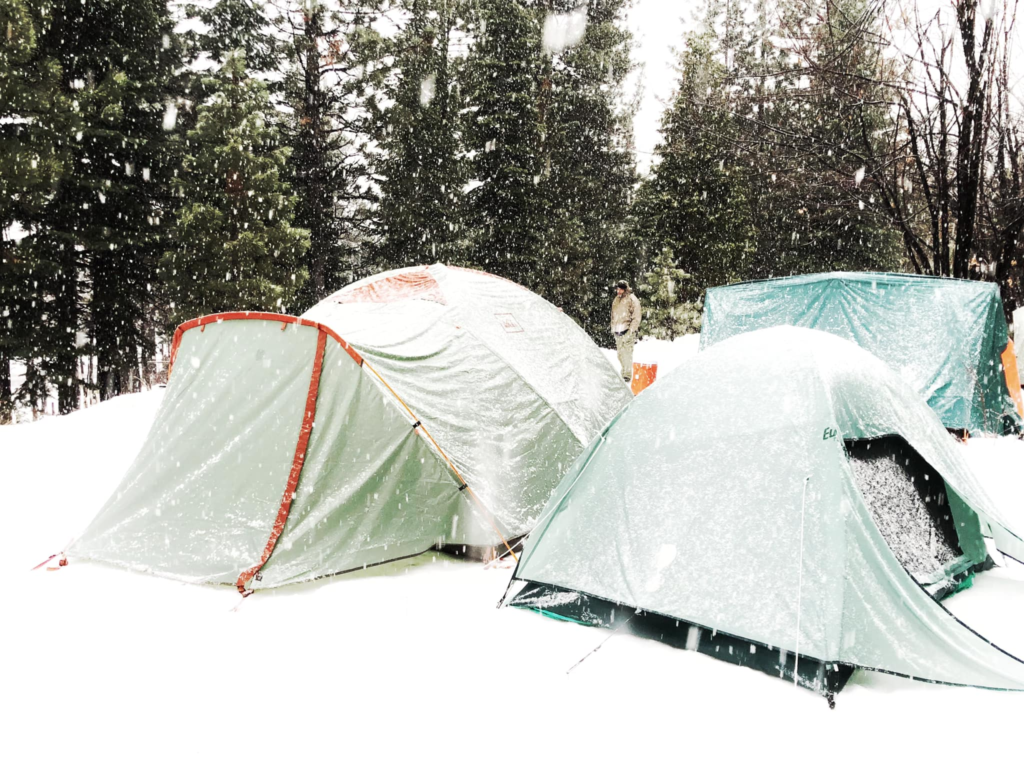 Klondike Derby is our annual snow camping trip! We head into the snowcapped mountains to spend the weekend building shelters and competing in events. We spend the first day building our own igloo-like shelter to help insulate ourselves from the cold (which is a blast!), then compete with other troops in a series of snow-based events the next day.

Camping in the snow? Check! Having snowball fights? Check! At Klondike Derby, the Scouts did all these events and more!

Usually, we would start by building snow shelters, but unfortunately, there wasn't enough snow. So instead, we set up tents and started to have fun! Some Scouts from other troops had built a wall, and we ended up having a snowball fight with them. Some Scouts also had fun sledding down a hill, as well as playing Capture the Flag.

Before long, it had gotten dark, and everyone gathered to have dinner. Eating hot meals in the cold felt really good!

The next morning, after breakfast, we had Scouts Own, where Mr. Frydenlund told us the history of how Klondike Derby came to be. Then, we headed off to the activities. The festivities of the morning featured activities such as sled racing, spear throwing, and snow shoe tying. Scouts were competing against each other to get the highest score.

By lunchtime, most people had left, or were in the process of leaving. We stayed behind for the grand sled race. One person would sit in the sled while three or more others pushed or pulled. Though there wasn't many people competing, it was still very fun.

Though there were some difficulties concerning our snow shelters, everyone had a blast. I know that next year, it'll be even better!
-Katie Yue
G27 Scribe