Again this summer Troop continued its unique, 50-plus-year tradition of building its own week long summer camp at a lake in the High Sierras.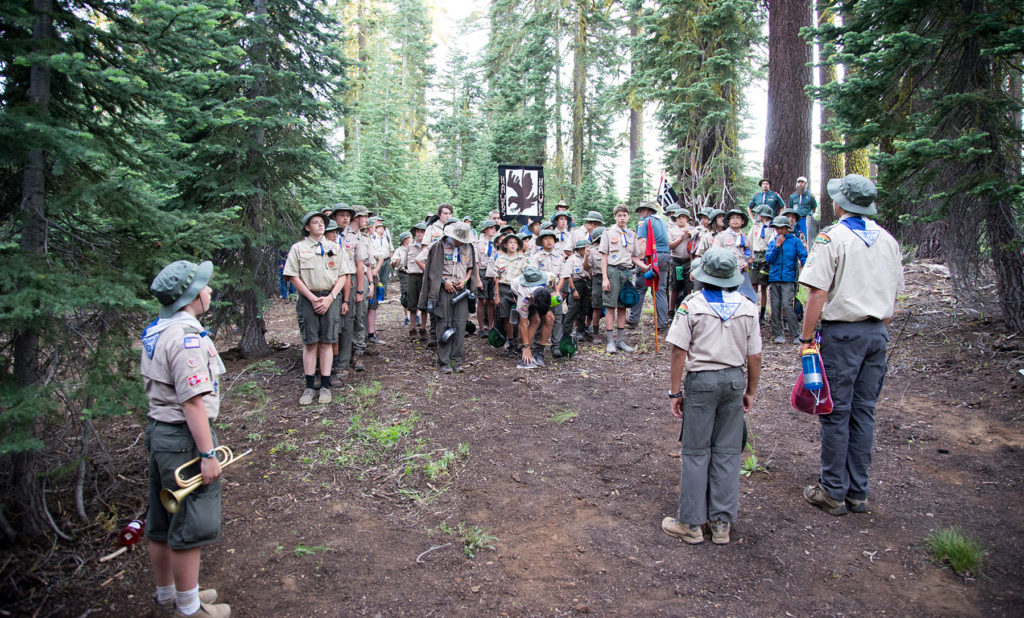 Starting with 4 days of Advance Camp with senior scouts in the Tahoe National Forest, and then joined by the entire troop for a week, T27's tradition is the experience of a lifetime.

We are a water focused troop. The troop maintains 18 canoes and several other boats. Summer camp skills start with swimming and canoeing.
One of the many long time favorite activities at Summer Camp is Kajabe Can Can. Check out this gorgeous video by Content Canning Company with lots of help from energetic Troop 27 Scouts. The second half is a focus on Kajabe Can Can:
T27 Summer camp Vid 1 – Kajabi from Content Canning Company on Vimeo.